Peter Fink sometimes wonders how different his life might have been if he'd gotten mom and dad's station wagon when he turned 16 instead of the hot rod he bought himself.
That 1970 Pontiac Firebird Formula 400, with its army green paint job, was nothing special at the time. He paid a dealer at 51st and Center $2,200 for it, using money he'd saved over the years from a paper route and restaurant and grocery store jobs.
Then a few weeks later, he blew up the transmission.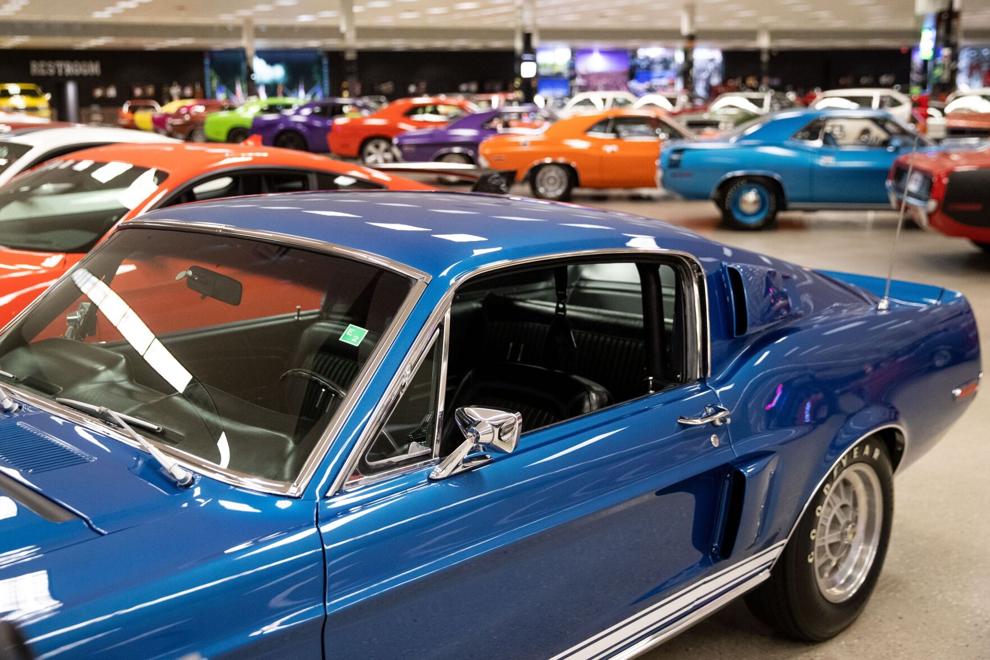 "That got me into transmissions and liking cars," he said. "I met my wife through that car. Everything I have or own is because of that car."
Three years later at 19, using the knowledge he'd gained from working on the Firebird, he started Certified Transmission. Now, at 62, he has 14 retail stores, five manufacturing plants and 75 distributors across the country. The company produces about 1,000 transmissions a week.
His three adult children are part of a staff of 500.
He still owns the Firebird — it's part of one of the largest car collections in the United States.
A total of 125 muscle cars — those with high-performance engines and quick takeoffs — glimmer in a private museum in northwest Omaha. It is open to the public only a few times a year for charitable events.
On Thursday, the museum will be the site of the 25th anniversary celebration of Keep Kids Alive Drive 25. Tickets for the 6 to 8 p.m. event, which cost $100, may be purchased at KKAD25.org.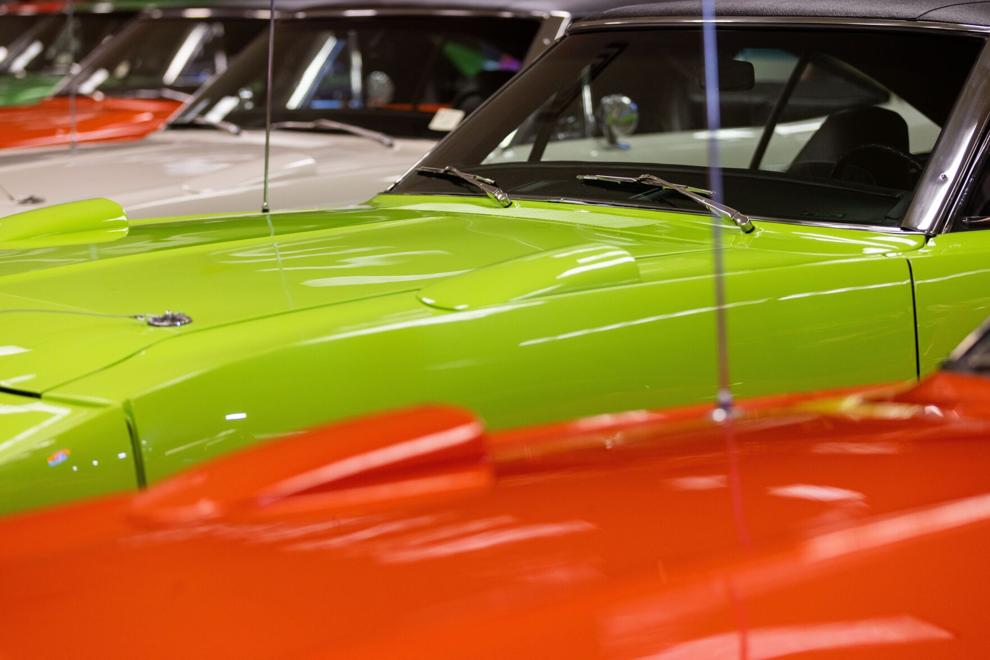 Fink renovated the building that houses the museum to fit his collection, which has been growing since that first car purchase.
American-made, factory-built muscle cars are his passion — he has 141 overall. There's only five or six more he covets, unless he decides to let in foreign cars such as a Ferrari, Mercedes or Porsche.
His wife, Carolyn, is OK with the whole thing.
"When I went from 70 to 80, I told the wife I had to start selling or get a bigger place," Fink said. "She said get a bigger place."
That's not all that can be found at the former retail store, which some people call "Peter's Muscle Car Museum."
Guitars from 55 rock bands of the '60s, '70s, '80s and '90s — think Led Zeppelin and ZZ Top — are on display. Pin-ball machines play classic rock.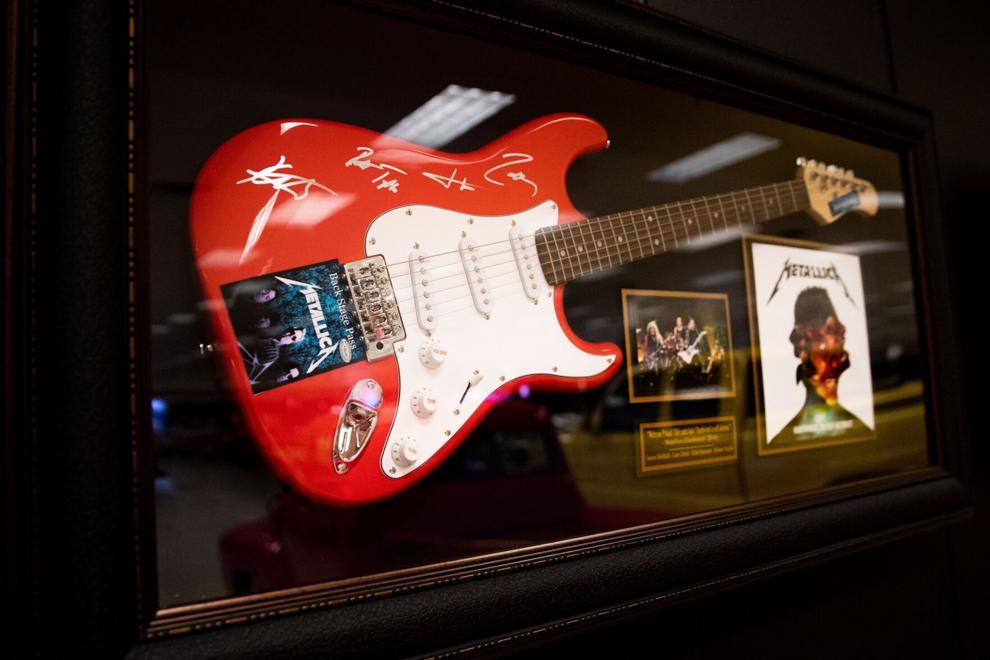 He also has memorabilia from famous people such as George Washington, Abraham Lincoln, the Wright Brothers and Albert Einstein.
"All the people who made America great," he said.
Nancy Mackintosh, who grew up loving muscle cars, has been at the museum for three fundraisers. Twice for Chariots 4 Hope and once for Wear Yellow Nebraska, which raises money to support cancer survivors.
She said it's much more than she ever expected.
"It's just remarkable," she said. "If you are a car fan, if you love old American muscle cars, this is breathtaking. He knows the history of every one of his cars."
Mackintosh said she can't imagine how much it costs to maintain the museum and keep each car so pristine. The three Ford GTs that caught her eye are extremely rare. One, a very limited 2018 model, carries VIN number No. 3. It was the first one offered to the public.
Fink declined to say how much money he's sunk into his collection —along with the museum, the insurance and a security system. He visits a few times a month and enjoys taking a car out for a spin or to a trade show.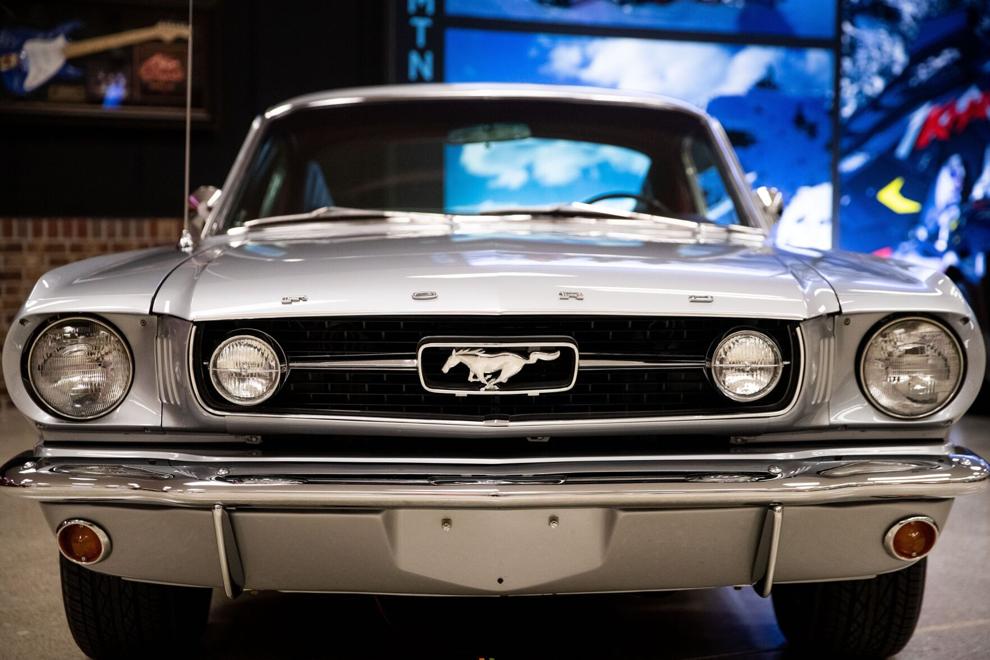 That original Firebird is still in good shape, he said, but it's probably the least expensive car in the place.
"I'm sure a lot of things wouldn't have happened and my life would have been completely different if it wasn't for that car," he said. "When I look back, it's not an exaggeration. I can guarantee if I didn't own that car, I wouldn't be where I am or have what I have today."
Photos: Muscle car museum in Omaha home to private collection of more than 100 hot rods