Everyone thinks that they have to win the lottery to get into a sports car, but that couldn't be further from the truth. Sports cars come in all shapes and sizes. As long as you're willing to compromise on performance and size, you can get into a sports car at a relatively affordable price. 
Sure, most sports cars that cost less than $50,000 aren't nearly as powerful as those with six-figure price tags, but that doesn't make them any worse. Plus, there's nothing like pushing a small, underpowered car to its limits. It certainly beats trying to stay in control of a high-powered machine. If you're looking for cheap sports cars on a budget of $50,000, here are our top six choices.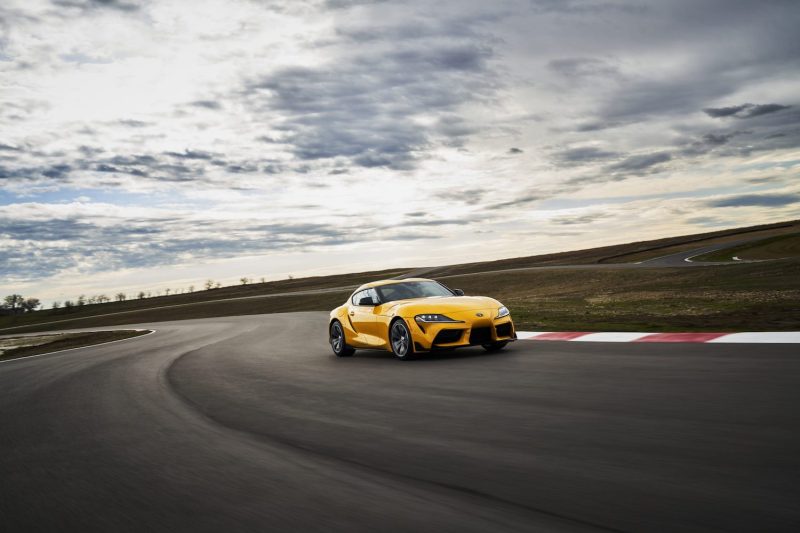 Toyota GR Supra 2.0 – $45,135 
The six-cylinder Toyota GR Supra may get all of the praise, but the four-cylinder version of the sports car is mighty impressive. The turbocharged 2.0-liter four-cylinder delivers 255 horsepower. That may not sound like a lot, but the GR Supra 2.0 can still get to 60 mph in roughly 4.5 seconds, which is mega-quick. Plus, it feels nearly as quick around corners with handling that's just as sharp. The GR Supra 2.0 is proof that more power doesn't necessarily result in a substantially better sports car.
Toyota GR86 Premium MT/Subaru BRZ Limited – $32,095/$32,115
This is a two-for-one deal. The Toyota GR86 and Subaru BRZ are twins that are so closely related, you'll need a microscope to tell the difference between the models. If it were up to us, we would choose the GR86. It's slightly more affordable in our recommended trim and has ever-so-slightly more enjoyable handling.
These two sports cars continue to be some of the most driver-focused cars on the market. They deliver direct steering, easy tail-out antics, and buttoned-down chasses that love being pushed. Compared to the previous generation, the new models come with a 2.4-liter flat-four that makes 228 horsepower. Fast? No. Fast enough? Yes — and incredibly fun to drive.
Dodge Challenger R/T Scat Pack – $47,440
Having driven the Dodge Challenger SRT Hellcat on many occasions, I can tell you that over 700 horsepower wears out much quicker than you think. It's cool to tell your buddies about how fast your car is and all and scare them a few times, but at the end of the day, it's just too much.
For regular use, the R/T Scat Pack is a much better choice. It comes with a "meager" 6.4-liter V8 that produces 485 horsepower. Consumers still get a zero-to-60 mph time of 4.3 seconds and an ungodly V8 rumble. With that kind of performance, you can still race every car you want at a set of lights, do burnouts, and pull off some smoky donuts. That means you can live out all of your muscle car dreams without breaking the bank.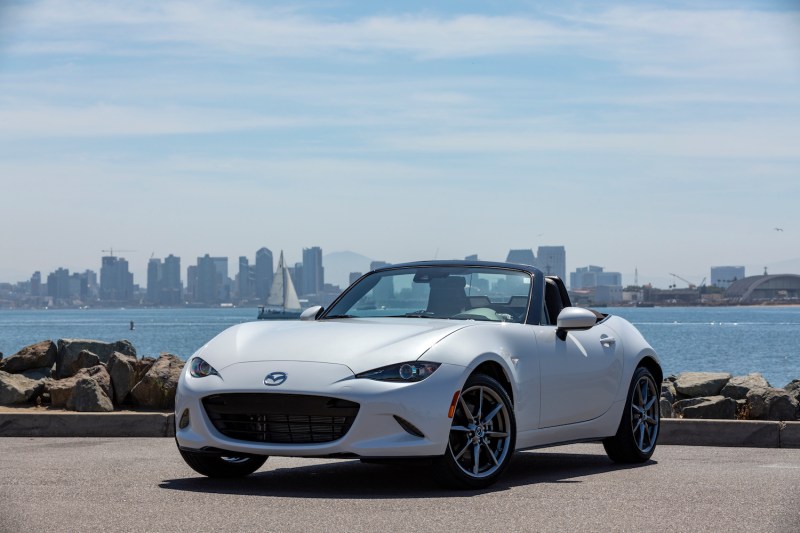 Oh, the Mazda MX-5 Miata. If there was one car I would write a love letter to, it would be the Miata. In a world of over-powered, flamboyant, look-at-me sports cars, the Miata shines as a beacon of light for exactly what you need and nothing more.
The Miata loves to make the driver happy, just like a puppy that wants to get adopted. It's playful, easy to drive, and loves to always be pushed hard. Unlike most sports cars on the market, the Miata lets you know exactly what's going on at all times. With a 181-horsepower engine that needs to be revved out, rear-wheel drive, and a six-speed manual transmission, the Miata will make you a better driver.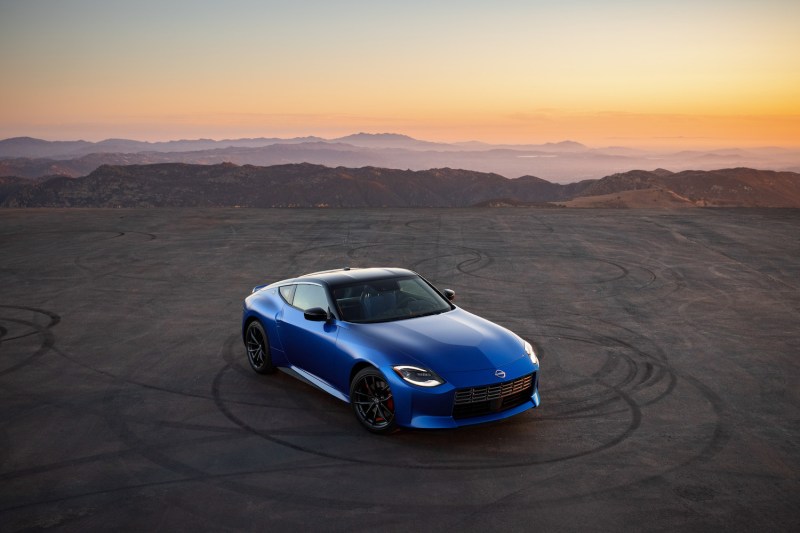 Most sports cars on this list come with a four-cylinder engine, but that's not the case with the Nissan Z. This sports car comes with a twin-turbo 3.0-liter V6 that makes 400 horsepower. The engine helps the Z get to 60 mph from a standstill in 4.5 seconds. There's plenty of grip on hand to have fun around corners, and the Z is more than comfortable enough for the daily commute or a road trip.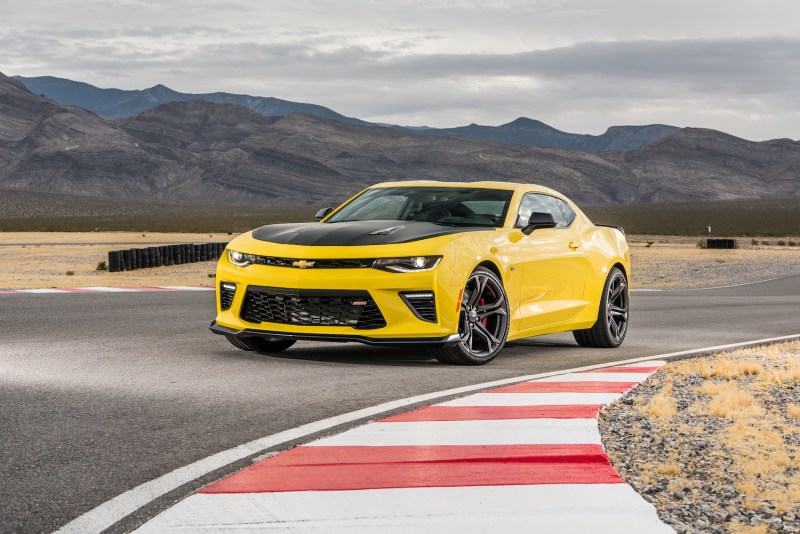 The Chevrolet Camaro continues to be one of the most affordable V8-powered sports cars on the market. While the Camaro may have an iconic history as a muscle car, make no mistake: The current Camaro is a bona fide sports car.
The best Camaro at the $50,000 price point is the 1SS with the 1LE package. For drivers that yearn for a sharp sports car, the 1LE package is a must. It adds Recaro sport seats, a dual-mode exhaust system, enhanced cooling, more powerful brakes, a limited-slip differential, and upgraded suspension. The result is a V8-powered sports car with 455 horsepower that's at home on the track or on your favorite backroad.
Editors' Recommendations